Apr 15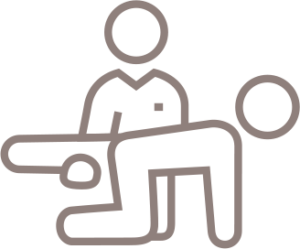 In-Clinic: In Person Treatment
Have you had a recent surgery or trauma that limits your ability to move actively? You may require a more hands-on approach to increase range of motion with manual intervention in the early stages of your recovery.
Have you recently had a cast removed? You will likely need in-clinic sessions to increase range of motion.
Have you been prescribed a splint that needs to be custom made?
Have you fallen recently and/or have you fallen frequently? You may require an in office evaluation to determine the amount of supervision and assistance levels required during your therapy sessions. If you require higher assistance and supervision levels, you may be more appropriate for in-clinic visits.
Do you require wound care management? Do you require a specialty service, such as women's/men's pelvic health or vestibular therapy? An in-clinic evaluation will be necessary. Follow-up treatments will likely need to be performed in the clinic, but some conditions may be treatable via telehealth.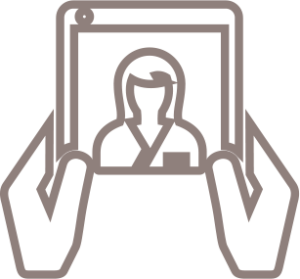 Telehealth: Virtual Treatment
Do you have limited access to transportation or have you been isolated due to extenuating health & safety circumstances?
Do you have an injury (recent or chronic) that is limiting your function in the home or recreationally?
Are you seeking a wellness or prevention program to keep you active and healthy? 
Have you recently had surgery and have been told it is too soon to begin therapy?
A telehealth session early on for education on deep vein thrombosis, swelling management, wound management and signs of infection, prognosis and protocol progressions, and early home exercise program (if applicable) can help to speed recovery in the early stages of your rehabilitation.
 Have you had surgery and have progressed to the more active phases of your protocol?
 Have you recently graduated from therapy and want to "tune up" your exercise program because it is no longer challenging?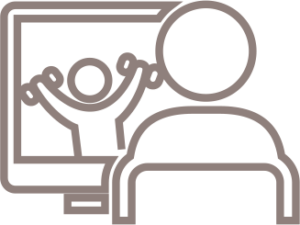 Hybrid: Telehealth & In-clinic
Are you new to therapy? Our therapists can help determine the best program to meet your specific needs.
Are you already on a therapy plan? You may continue your current plan of care and your therapist can help determine what is best for you.
Have you recently had surgery or experienced an injury, are now progressing into the active phases of your rehabilitation, but still require hands-on mobilization or soft tissue work?
Do you require a hands-on approach to your therapy but also want to limit your time away from home for health and safety reasons? Your therapist can teach you exercise and self-mobilization techniques to perform at home, and also offer in office sessions to maximize your outcomes.